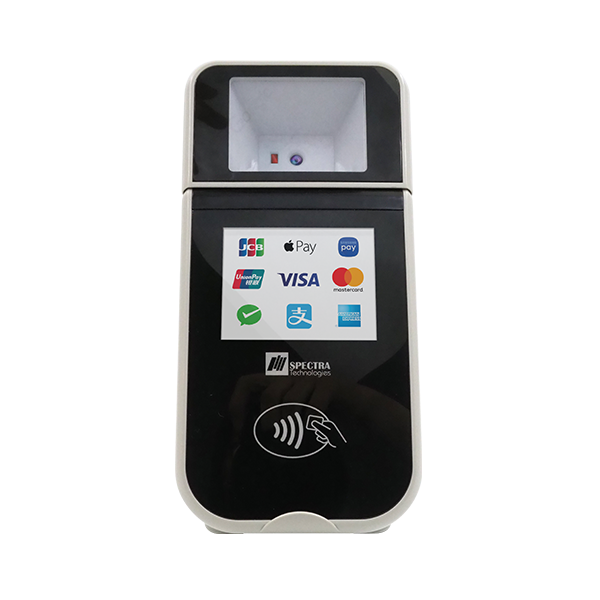 SR300
Contactless reader with camera
Premium checkout reader suitable for all NFC & QR code payments
The SR300 Contactless Reader with Camera enables the NFC reader a top up function to accept the latest QR code payments application in different industries. It has the powerful 32 bit processor supports various POS and ECR's in the market. It is a complete contactless and QR payment solution with a compact and modern design that fits the requirements of premier merchants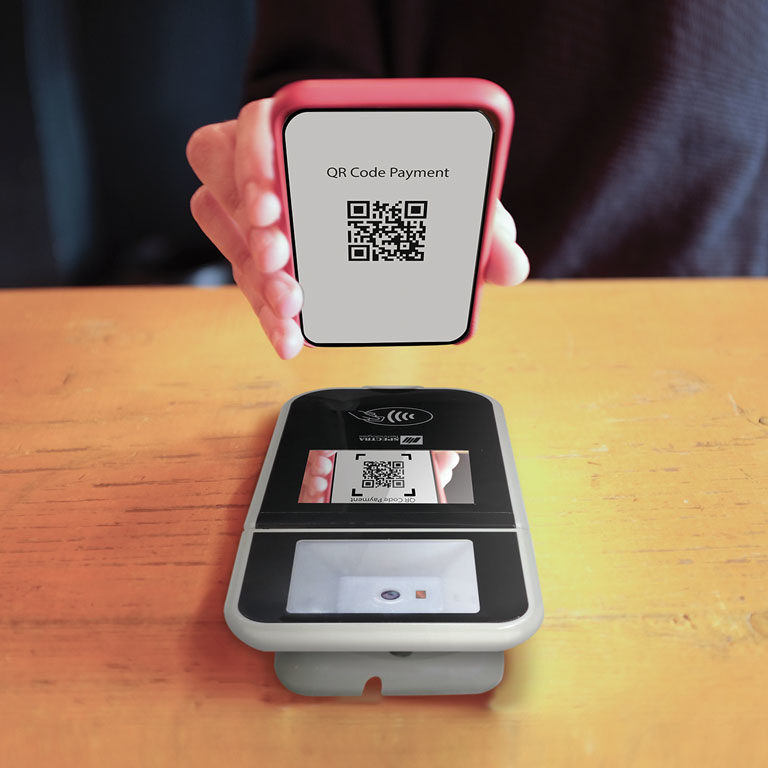 • Supports NFC & QR code payments
• ARM® 32bit processor plus large memory design to cater for different payment card schemes
• Large LCD colour display for clear transaction message support graphic and logo promotion
• Built-in light sensor, adaptive to different ambient brightness
• Support ISO14443 Type A/B
• Accepts all NFC & Mobile payments – Apple Pay, Google Pay, Samsung Pay & QR code payment etc.
• Ideal for merchants who want to expand their business with new trend payment module
Adjustable Stand and QR Reader
User friendly design with up to 180˚ tilts adjustable stand and QR reader is suitable for different scenarios of merchants.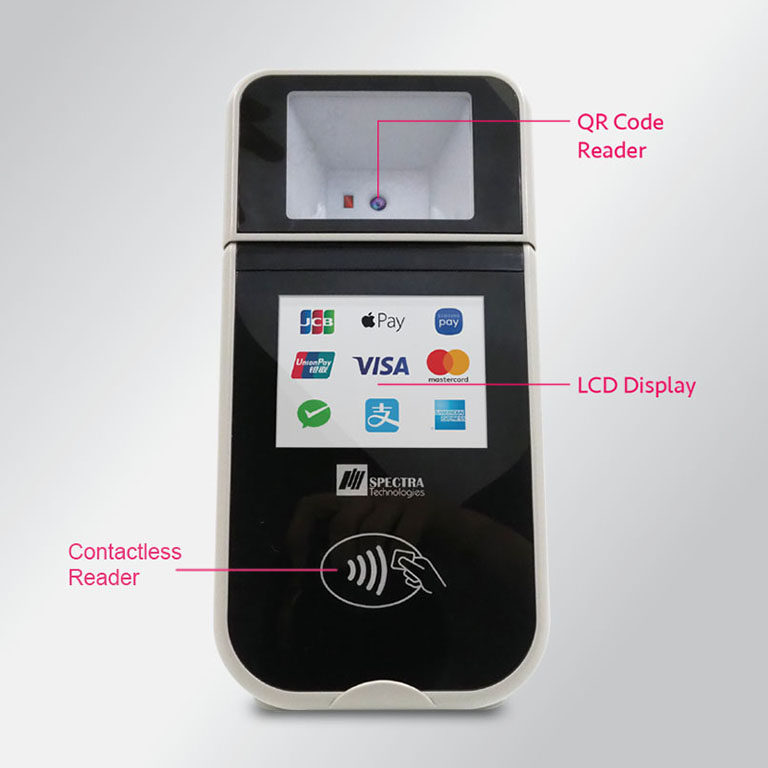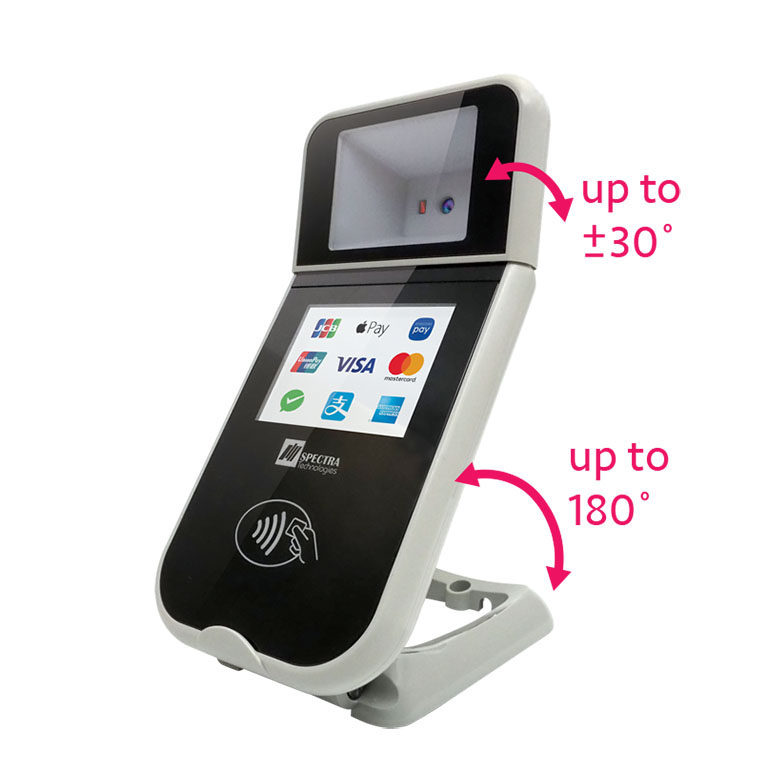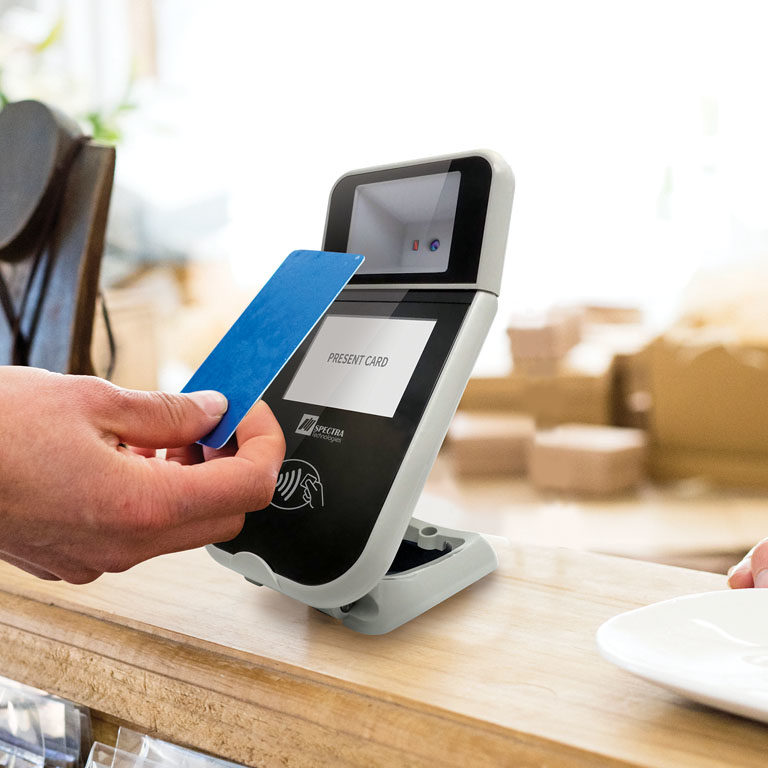 SR300, A Brilliant Check Out Assistant!
SR300 is a great quick check out assistant to POS products to enhance the terminal performance and user experience. It is ideal for merchants who want to expand their business with new trend payment model!
Standard version: Mono display, 128 x 64
Camera version: 2.8″ LCD color display, 320 x 240
NFC Contactless
QR code payment (optional)
RS232 x 1 (optional)
USB x 1 (optional)
Visa PayWave
American Express ExpressPay
CUP QuickPass
JCB J/Speedy
TQM
EMV L1 & L2
MasterCard Contactless
QPBOC
FCC/CE/CCC
Standard version (Exclude build-in QR code camera):
143 (L) x 96 (W) x 29.5 (H) mm
260g (without stand), 320g (with stand)
Premium version (Include build-in QR code camera):
195 (L) x 96 (W) x 42 (H) mm
310g (without stand), 370g (with stand)
*Specifications are subject to change without prior notice.