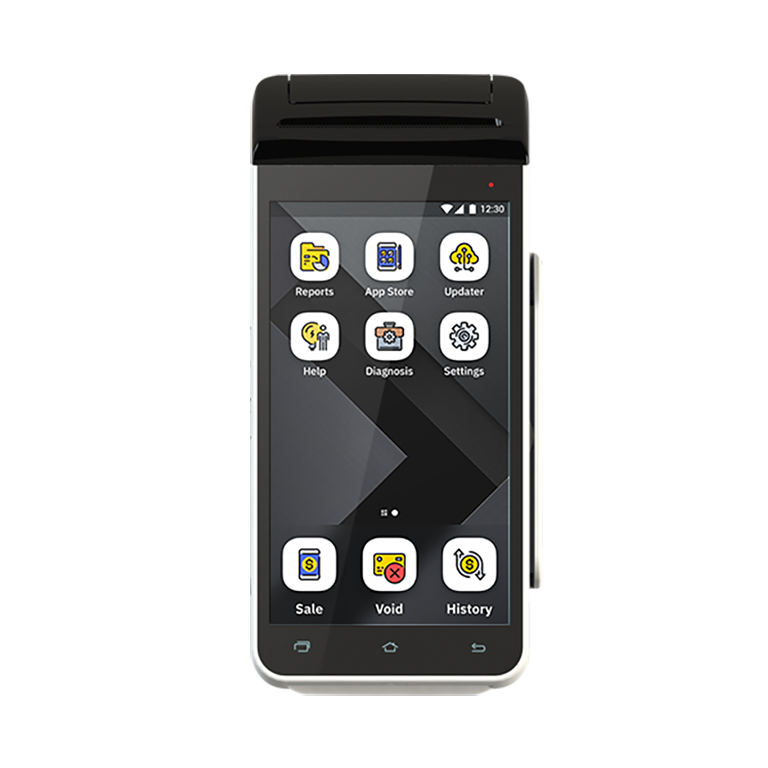 Mobile all-in-one Android based POS with API developer support
APOLLO is the first android based terminal at SPECTRA. This smart device position itself is a breakthrough of payment terminals. Besides its all-in-one payment  acceptance, APOLLO delivers ultimate hardware capability from software development to custom-made solutions for merchants.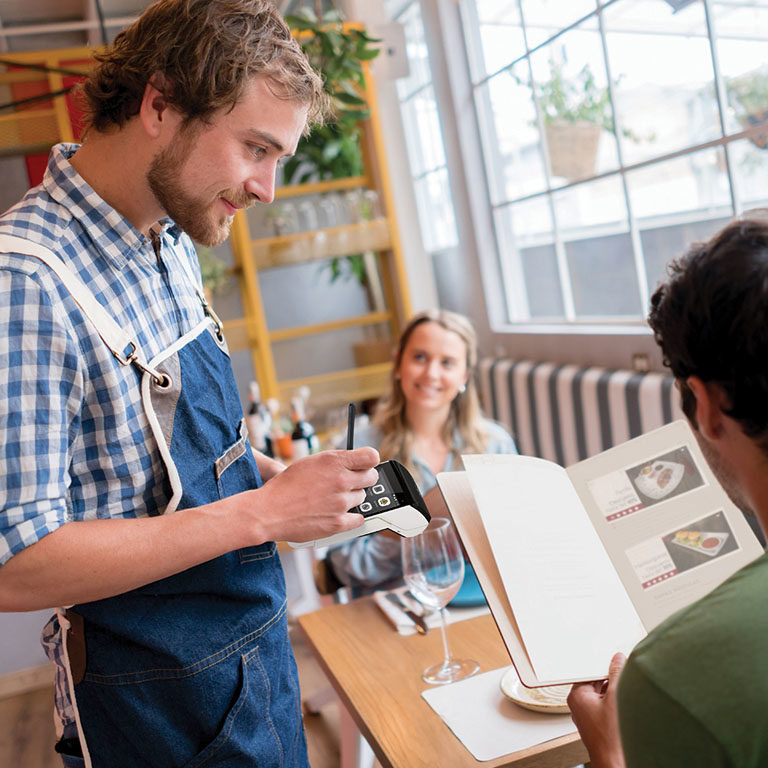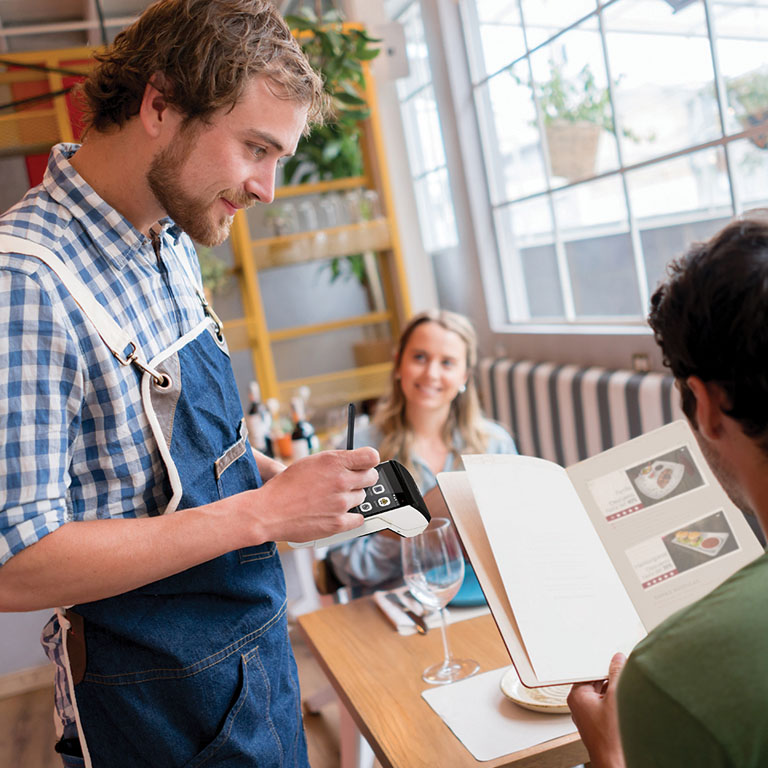 • ARM® Cortex® secure processor
• Android module based on Qualcomm Quad-core A7 1.1 GHz
• Large memory with 1GB RAM + 8GB Flash
• Android V7.1 operating system
• 5.5" LCD color display with capacitive multi-touch screen
• Support 1D/2D bar code decode
• 5MP CMOS rear camera with flash light, and 0.3MP CMOS front camera
• Bluetooth® dual mode, WIFI, GPS/GLONASS/BEIDOU
• 4G FDD and TDD/WCDMA/GSM/GPRS
• Support dual SIM
• Min. 5200mAh rechargeable battery
• One user defined shortcut button
User friendly Android base platform with API support – flexible development – to enhance the performance under different industries needs.


• Fingerprint sensor
• Docking unit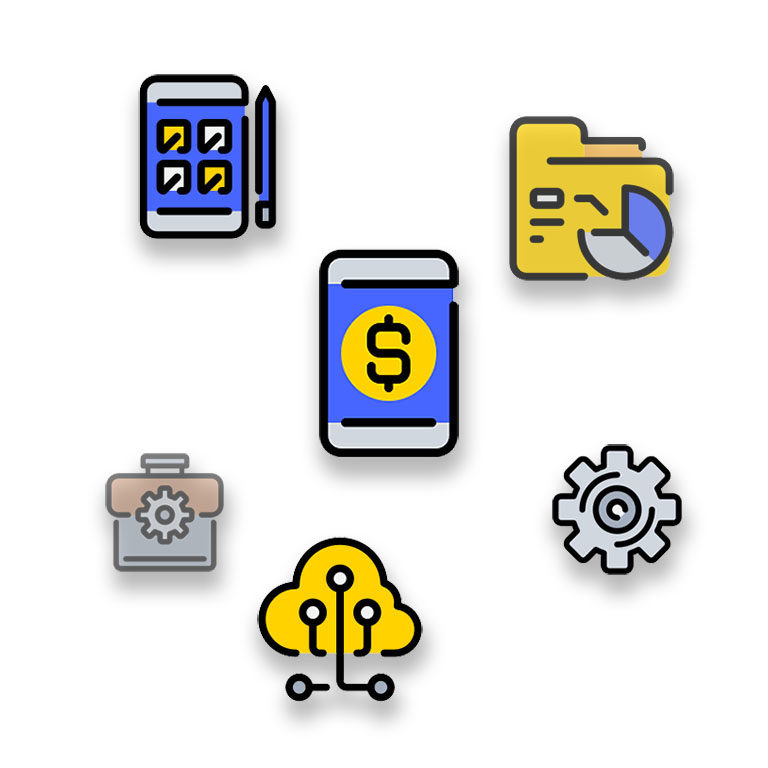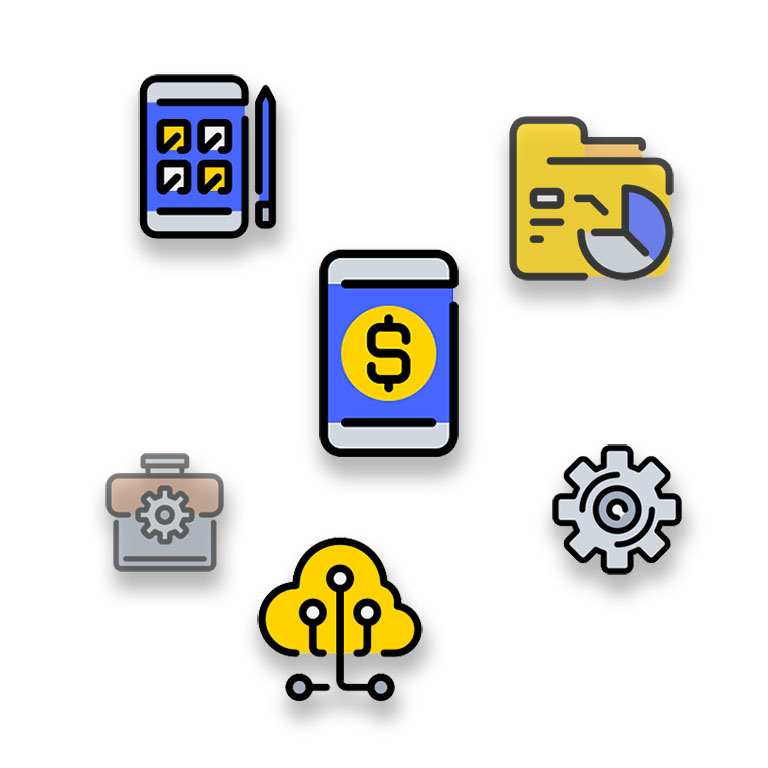 One-stop Solutions All in APOLLO
ARM® Cortex® Secure Processor
Qualcomm Quad-core A7 1.1GHz
5.5″ TFT color display, 1280 x 720, 16.7M
Cap sense multi-touch screen, support electronic signature
Magnetic Track 1/2/3
EMV
NFC Contactless
QR code payment
1GB RAM + 8GB Flash
optional 2GB RAM + 16GB Flash
5MP auto zoom camera with flash light
0.3MP CMOS front camera
support 1D/2D bar code decode
SAM x 1
Micro SD 1 (optional)
SIM x 2
2.25″ Thermal
Printing speed: 18lines/sec
Paper roll: 40mm diameter
WIFI (single/dual band, direct)
Bluetooth®
GPS/GLONASS/BEIDOU
Dual SIM dual standby
Internal antennas
2G/3G/4G FDD & TD
USB OTG x 1 (Type C)
Phone jack x 1
Fingerprint sensor (optional)
Speaker x 1
Microphone x 1, support voice recording and playback
Min. 5200mAh rechargeable battery
On/off, Vol up/down, one short-cut key
PCI PTS 5.X
Visa PayWave
American Express ExpressPay
JCB J/Speedy
TQM
EMV L1 & L2
MasterCard Contactless
SRED
QPBOC
FCC/CE/CCC
180 (L) x 84 (W) x 61 (H) mm
450g
*Specifications is subject to change without prior notice.