T300 Unattended provides more payment options and convenience to travelers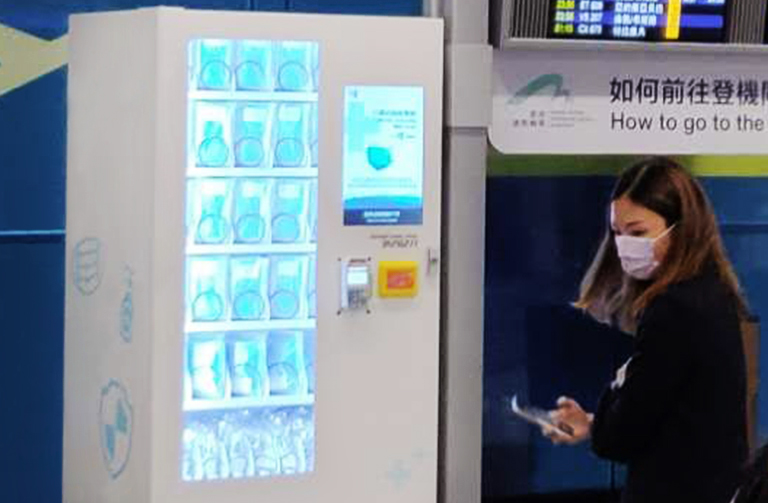 Under COVID-19, wearing a medical mask combined with good hand hygiene is one of the effective prevention measures to limit the spread of the disease. It is necessary to have some mask and sanitizer vending machine facilities in the Airport so that landing travelers can buy these items easily and convenient before entering Hong Kong. However, credit card and mobile wallet payments in Hong Kong are not accepted by most of the existing traditional vending machines.
To serve international landing travelers who want to use card payment to buy the hygiene products, a new vending machine selling masks and sanitizers provided by a hygiene products supplier in Hong Kong using SPECTRA SoePay T300 Unattended Payment Terminal was deployed and placed in the Airport Immigration Hall by the end of 2020. SPECTRA SoePay T300 Unattended solution currently supports Visa, Mastercard, WeChat Pay and AliPay payments.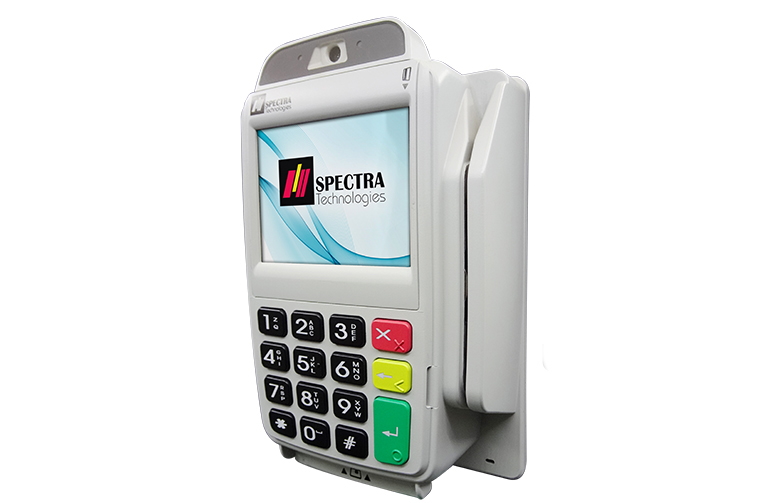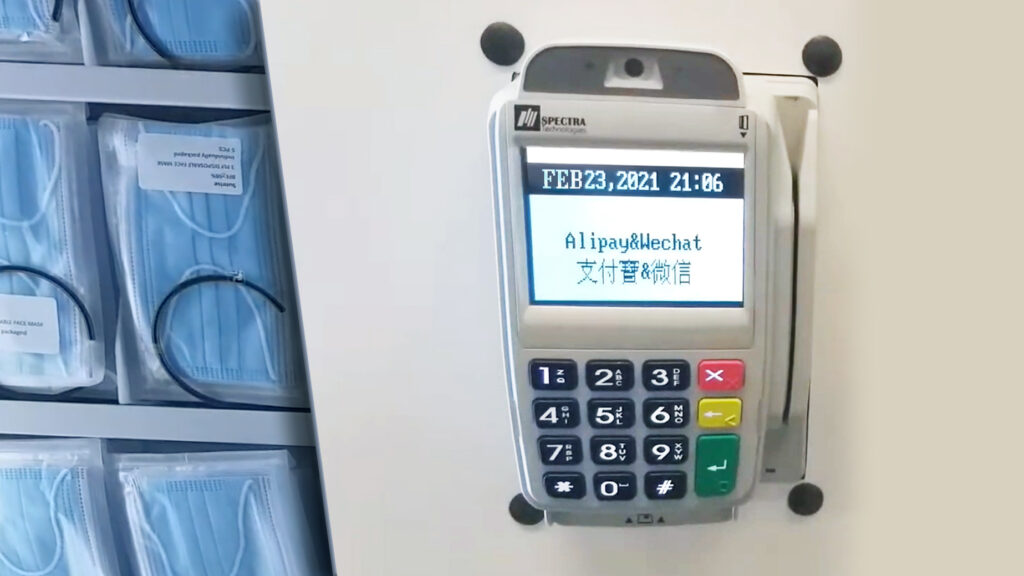 Vending machines with SPECTRA SoePay T300 Unattended Solution offer foreign travelers more payment options to buy hygiene products from the vending machines 24 hours a day without having to exchange local currency first. The solution offers exceptional shopping experiences to travelers from all over the world.
You may interest the other case studies…