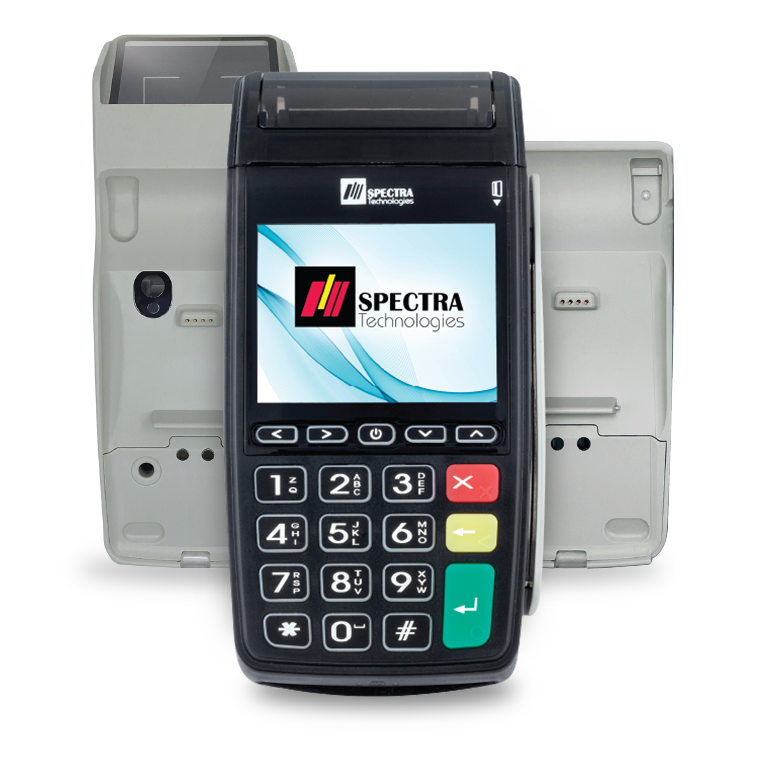 SPECTRA T300 with intelligent docking allows seamless ECR linkage which perfectly fits different payment environments. It neatly manages peripherals without sacrificing the mobility of the T300 POS terminal and thoughtfully combines optical technology with mechanical design to enhance QR payment experiences. It is an ideal solution for payment applications in retail, catering and hotel environments.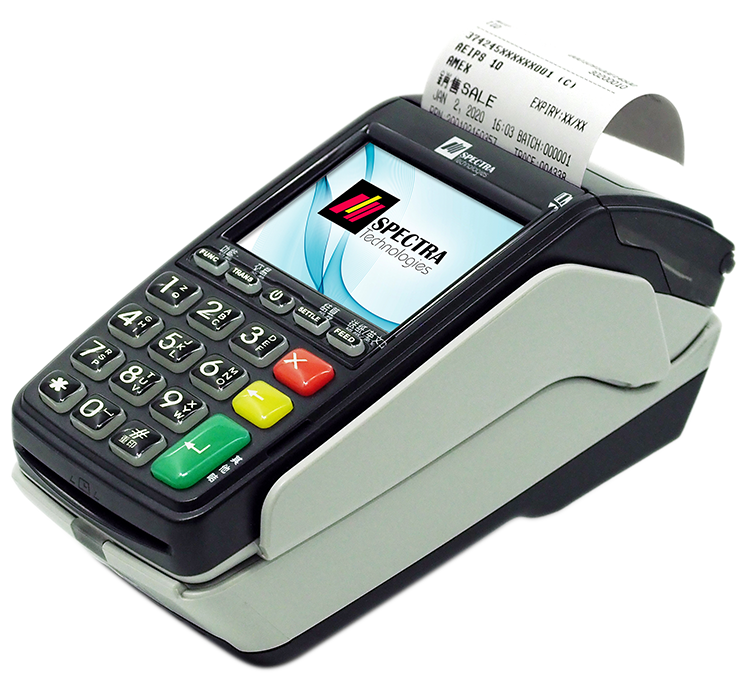 ARM® Cortex® A5 secure processor
2.8" LCD color resistive touch screen
64MB RAM, 512MB Flash
Supports EMV Chip & PIN (PCI PTS 5.x certified)
Supports Magstripe & Contactless payments
Supports QR base applications
3G with Dual SIM
Modem 56kbps & Ethernet 100BaseT interface via Bluetooth® or IR communications interfaces
Fast thermal printer
Optional
Mirror at front of docking unit reflected QR code reading by handset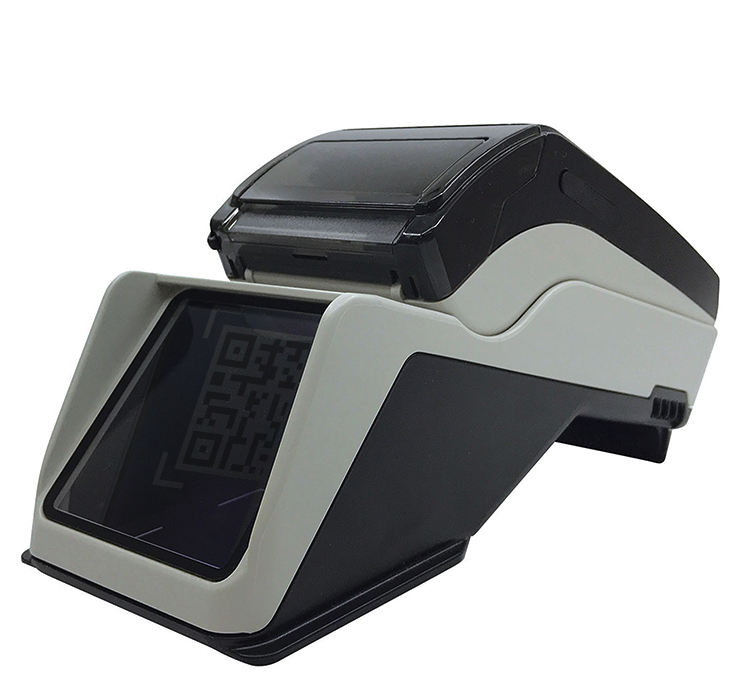 Table Header

Table Header

ARM® Cortex® 500MHz secure processor

2.8″ LCD color display (320 x 240), Resistive touch screen & signature pad (optional)

Magnetic track 1/2/3, EMV, QR code base application, NFC Contactless

64MB RAM, 512 / 128 MB Flash

SAM x max. 2 (optional), SIM x max. 2 (optional)

Printing speed: 30lines/sec, Paper roll: 40mm diameter

Optional: GPRS/3G WCDMA, Wifi / Bluetooth®, GPS

Min. 2600mAh rechargeable battery

PCI PTS 5.X, EMV L1 & L2, Visa PayWave, MasterCard Contactless, JCB J/Speedy, American Express ExpressPay, CUP QuickPass, SRED, PURE, TQM, FCC/CE

Dial-up modem, 100baseT Ethernet, USB host x 1, USB slave x 1

On/Off Switch x 1, LED indicator x 1, Contact pins for handset charging

Docking with mirror only: 221(L)x86(W)x69(H)mm, 252g Handset & Docking: 221(L)x86(W)x106(H)mm, 570g Docking without mirror only: 162(L)x79(W)x43(H)mm, 170gHandset & Docking: 170(L)x 81(W)x81(H)mm, 488g
*Specifications are subject to change without prior notice.