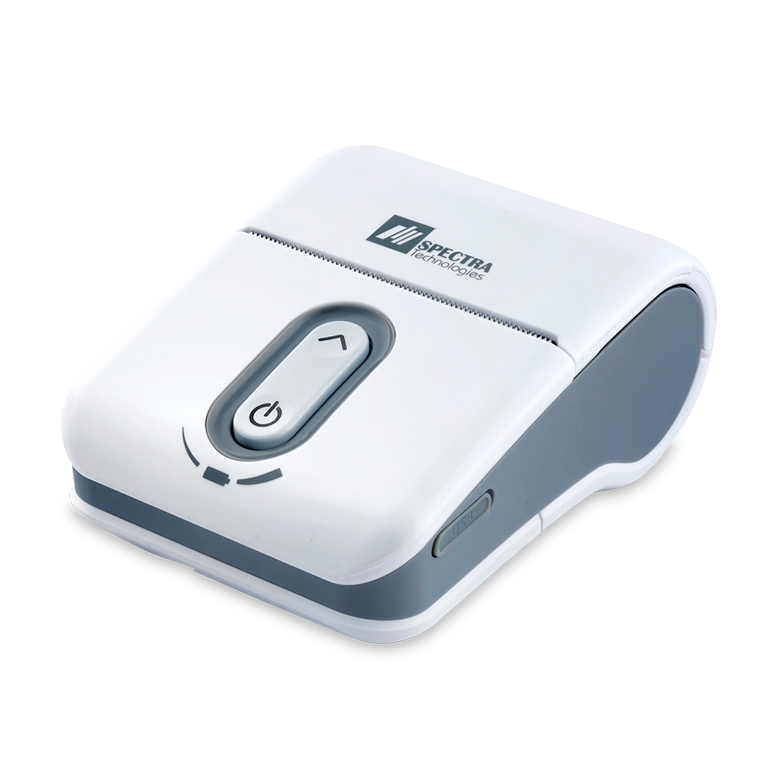 Ultra light & portable printer
BP80 is a compact and lightweight handheld portable printer designed with an attractive appearance, clear status indicator on the front and large capacity battery. BP80 can print at high speed and with no noise in the printing process. With an easy paper loading design, the device becomes very
user friendly and easily implemented by Bluetooth® connection with any mPOS
or payment devices.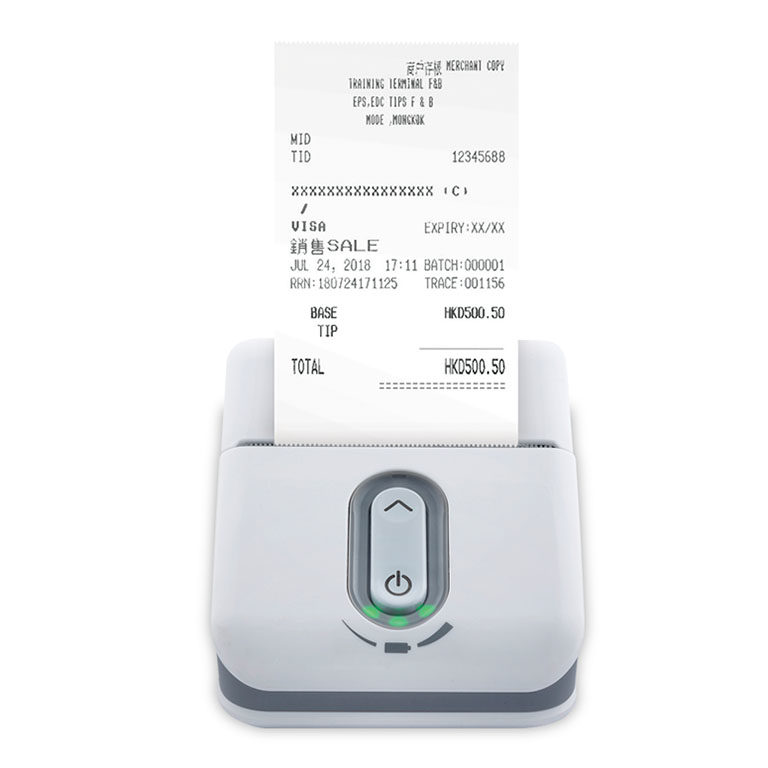 • With status indicator LED, easy maintenance
• High-speed printing, high-quality, low noise level
• Easy paper loading design, paper width 58mm
• Large capacity battery (Stand by time 5~6 days)
• Bluetooth® module V4.x and USB 2.0 slave interface
• Support bitmap logo printing
• Belt clip for easy carry
• Mobile POS/retails
• Checkout/payment counter
• Door to door deliveries
• Field repair services/installation
• Hospitality/restaurant
• Ticketing/lottery
• Bus/taxi receipt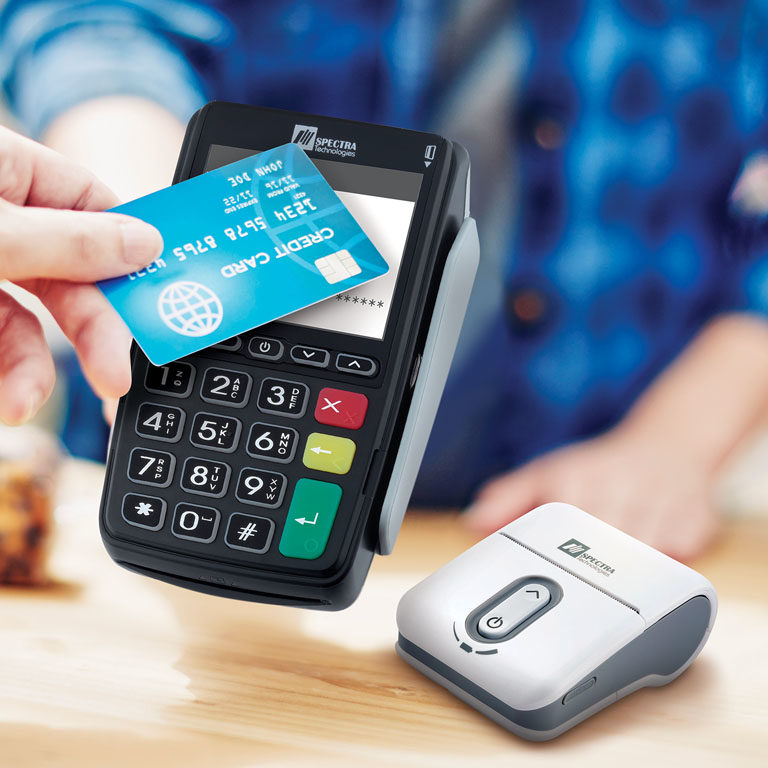 Printing speed: 20lines/sec
Paper roll: 40mm diameter
Min. 2600mAh rechargeable battery
106 (L) x 76 (W) x 46 (H) mm
190g
*Specifications are subject to change without prior notice.