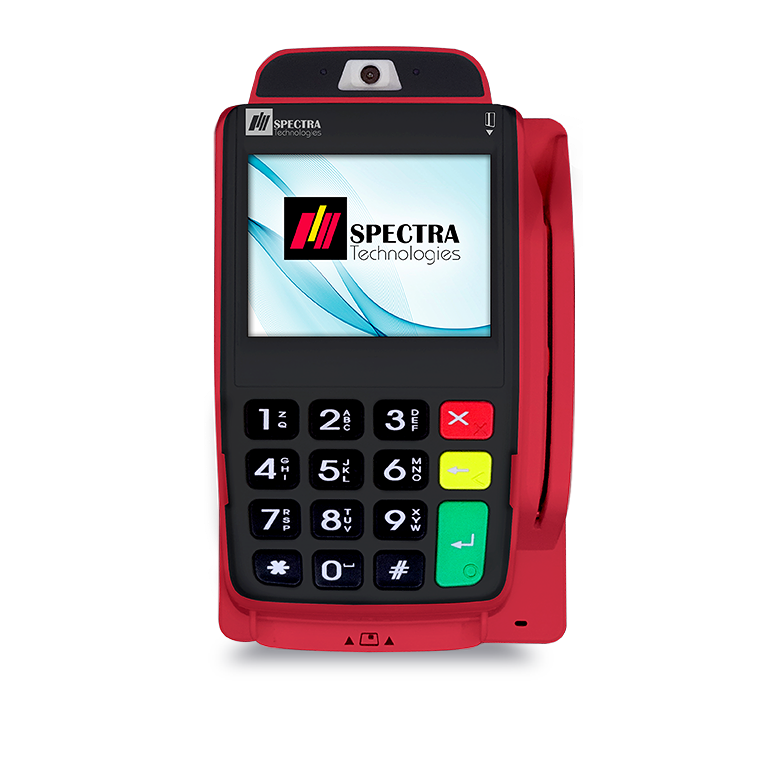 T300 Unattended Payment Terminal
Perfectly fit for self-service solutions
T300 Unattended is one of just a few payment terminals in the market that meets all of the prerequisites to be endorsed as a truly "unattended" unit. It is also certified for use in the outdoor environments, in both heat and cold, and is water and dust resistant. Like all of SPECTRA's devices, it is built to perform as expected… and last. To ensure customer satisfaction, we work with you to integrate it into your unique retail environment. This sturdy little device pairs perfectly with kiosks, ticketing centers, self- service stores, and vending machines. Our goal: to increase transaction efficiency and deliver a hassle-free customer experience.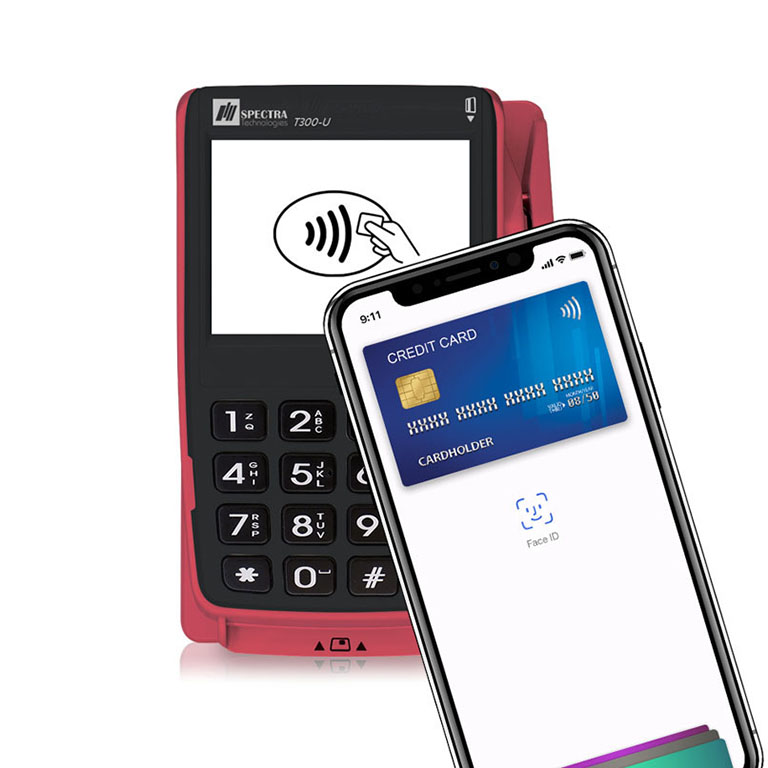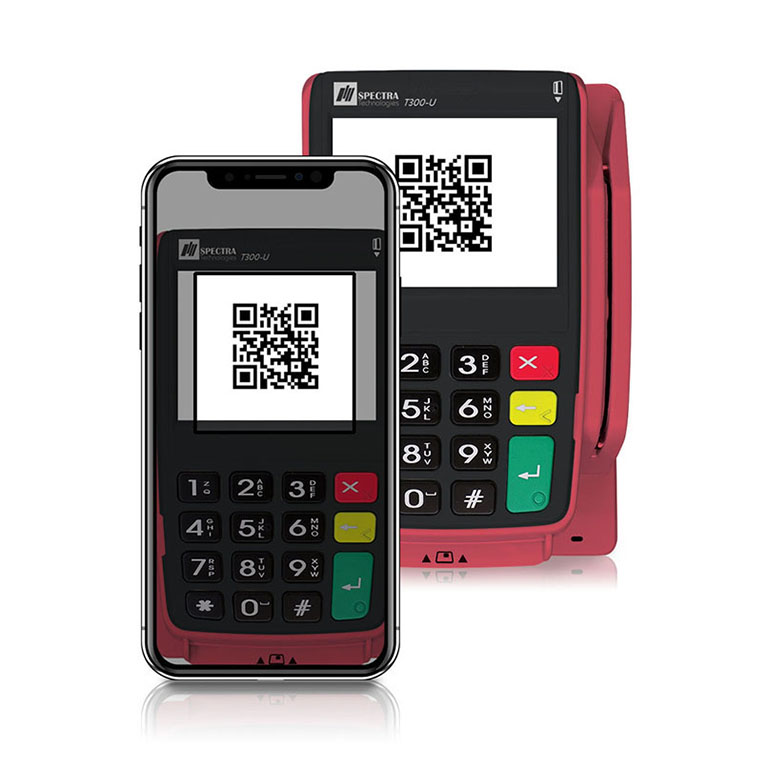 Support Magnetic, Smart Card and NFC card
Generate dynamic QR code
High performance ARM® Cortex® secure processor
Large TFT LCD color display
Built-in MDB interface connect with vending machine controller
IP65 protection from dust ingress and wet working environment
Support Ethernet, 3G WCDMA, 4G & Bluetooth®
USB OTG interface
PCI 5.X
Optional
Touch screen
Front camera
WIFI
Ethernet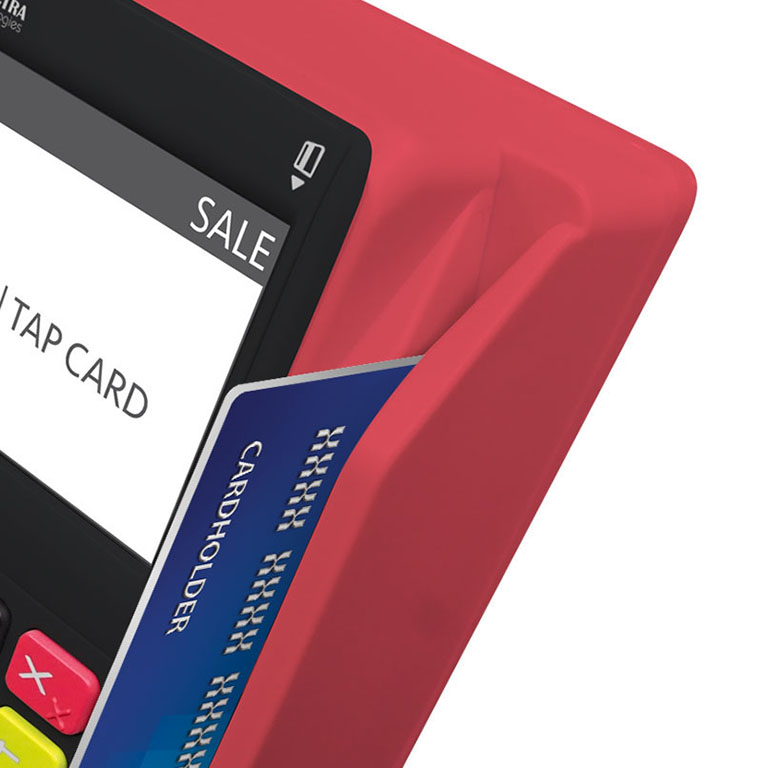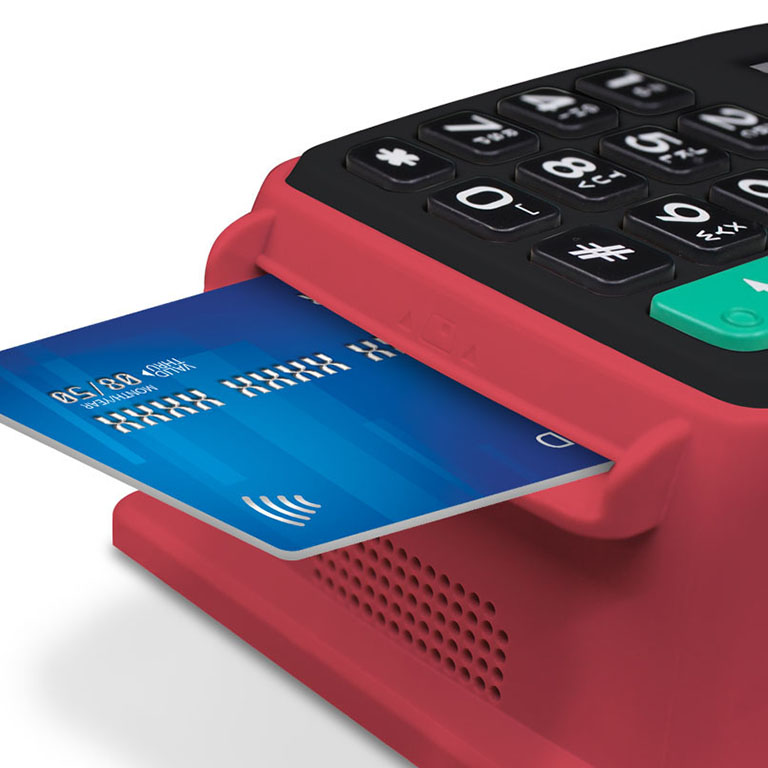 Table Header

Table Header

2.8″ TFT LCD color display (320 x 240) Touch screen & signature pad (optional)

Magnetic stripe card, Chip card (EMV), QR code, NFC Contactless card

64MB RAM, 128/512MB Flash

15 or no keypad (optional)

RS232 x 1, MDB slave x 1, OTG USB x 1

SAM x 1 & SIM x 2 / SAM x 2 & SIM x 1

Contactless reader for ISO 14443 A/B

CMOS camera in front (optional)

Ethernet, 3G WCDMA, 4G, Bluetooth®

DC 9V with DC power socket / MDB power

PCI PTS 5.X, EMV L1 & L2, Visa PayWave, MasterCard Contactless, JCB J/Speedy, American Express ExpressPay, CUP QuickPass, Discover D-PAS, PURE, FCC/CE

171(L) x 124(W) x 68(H)mm, 420g (no camera)
171(L) x 124(W) x 68(H)mm, 440g (with camera)

Cutout size :
190(L) x 132(W) x 22(D)mm (for EVA Frame)
180(L) x 132(W) x 78(D)mm (for VCCS Frame)
*Specifications are subject to change without prior notice.