APOLLO Helps to Achieve O2O Payments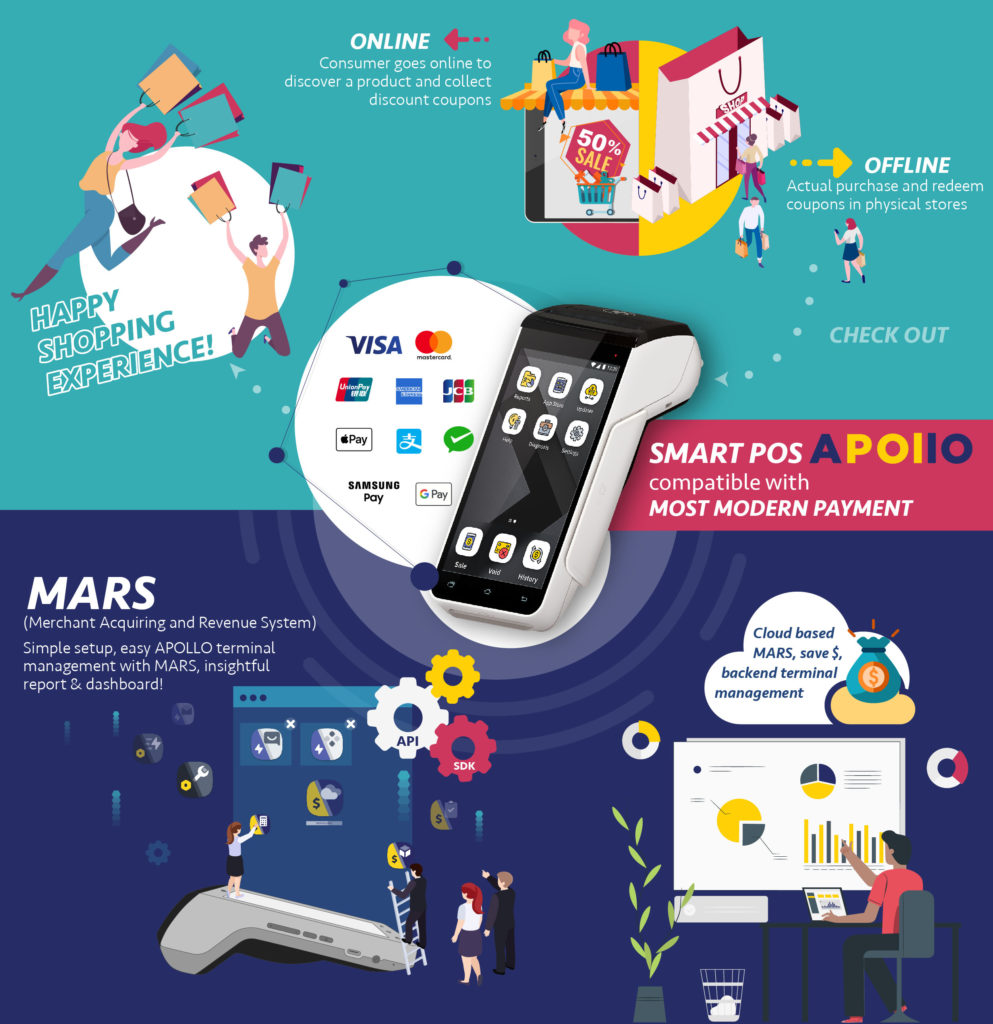 With the development of the internet and mobile devices, there is no longer a boundary between e-commerce and brick and mortar stores. A large number of customers are inclined to shop with their mobile devices like cell phones and the O2O payment model is the key element in overall shopping experiences. They are more likely to find products information and collect discount coupons online and then to purchase and redeem the coupons in physical stores.
In addition to its stylish design and attractive appearance, APOLLO is preferred for its high performance and durability.It is compatible with most modern payment methods and supports cash, credit/debit cards, prepaid cards, NFC, e-wallet, QR-codes, virtual currencies and biometric payments. This largely improves the reconciliation process and reduces statistics work with various payment channels.
APOLLO improves payment experiences for e-commerce customers and makes it possible to order online and pay offline. With APOLLO Smart POS, O2O payments are much more convenient and customer satisfaction is guaranteed.
APOLLO dedicated SDK and API make it easier for Android developers to start software development in APOLLO. It not only supports aggregated payment methods but also can be integrated with online and in-store marketing platforms of merchants.
Equipped with SPECTRA Cloud based smart payment ecosystem MARS (Merchant Acquiring and Revenue System), PSPs can easily obtain multi-dimensional analytics reports of the transaction data and realize the sales and marketing accurately of the front-end management after the payment has been made. MARS makes it possible for PSPs to locate and manage each APOLLO terminal in real time, such as updating the firmware, setting up the configuration and reconfiguration of terminals, which provides a hassle free after-sales service for merchants.