Self Service Laundry Shop - Electronic Payment Solution in Hong Kong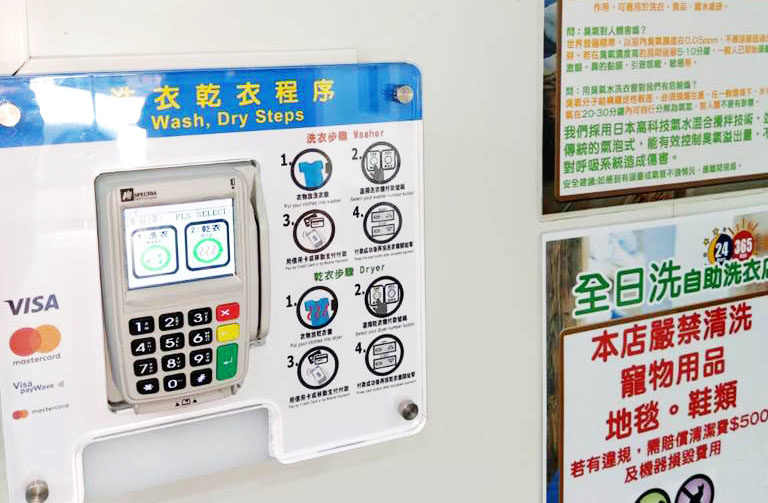 Most of the Self Service Laundry shops have limited choices of payment; they only accept coins or Octopus card payment. Customers need to spend extra time changing coins to use the washing or drying machines.
Clean Free Laundry Shop in Tai Po shop became the first Hong Kong Laundry to install a T300 Unattended POS terminal (T300-U) to accept credit card payments. In this self-service laundry shop, customers can simply follow the few steps printing on the T300-U panel to make their payment in seconds. T300-U accepts Visa, MasterCard and Mobile Payment, it support either way of inserting, swiping or tapping contactless credit cards.
A Merchant Portal is provided to shop owners, they can use mobile phone or PC access Spectra Soepay Merchant Portal to view payment collection record anytime, anywhere.
Cost effective:
Just one T300-U terminal can control 14 machines to simplify installation work cost and hardware investment cost.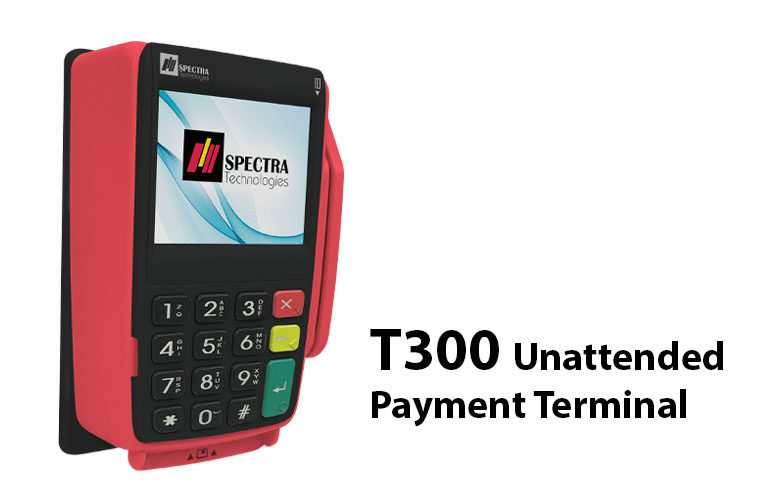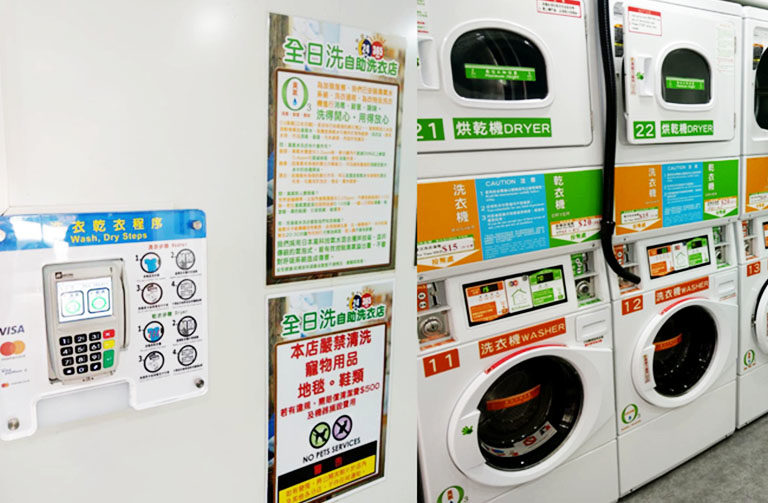 More payment choices are available and customers are more than satisfied with the better service provided by the shop. Credit card payment and mobile payment with T300-U brings convenient cashless payment to customers and they can speed up the process of their payment without using coins. People who forget to bring their wallet can do their laundry now with a mobile supporting mobile payment. The shop management can also save costs and effort to handle a large quantity of coins.
You may interest the other case studies…