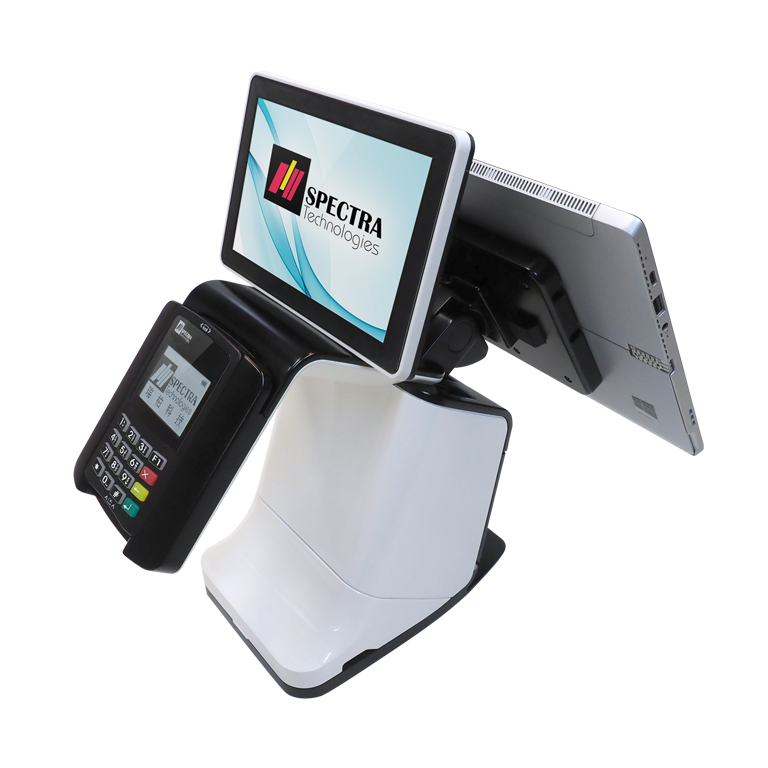 Integrated one-stop solution for your business expansion
Designed as a central hub of POS to connect displays, tablets, network and various payment terminals. The TS1 is a multi-functional counter top transformer which has created a convenient platform for various merchants to custom-make their own POS station at shops.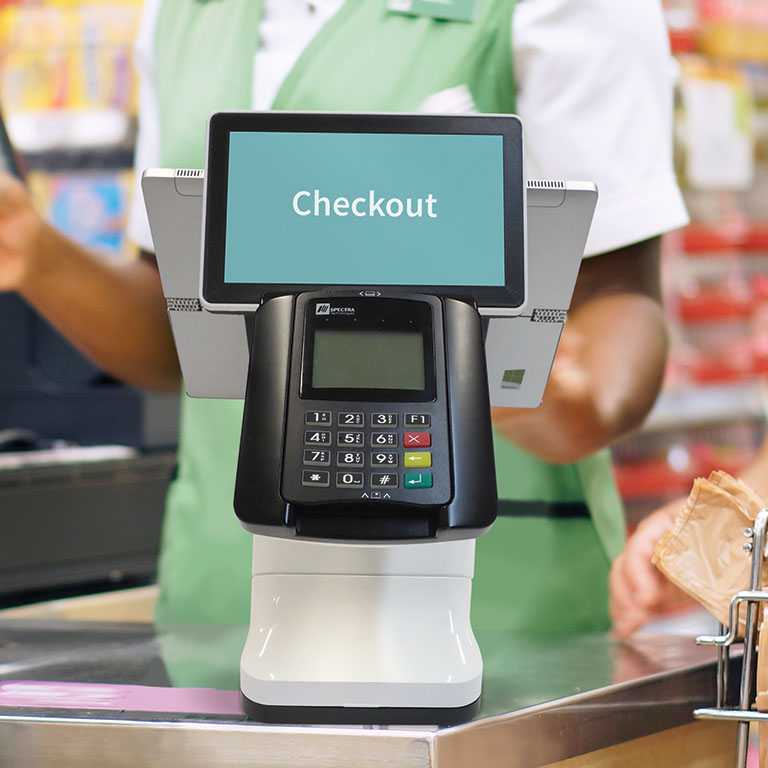 Support Android/Windows® platform
Support Magstripe, EMV and contactless payment
Bluetooth® connection to mPOS
Either Ethernet, WIFI or 3G/4G communication to outside world
Built-in super fast and reliable 3″ thermal printer with auto-cutter
4 x USB host port (connected to USB devices like cash drawer, barcode reader…etc)
Support SPECTRA SP530 mPOS and T300 mPOS
Optional
Wide selection of different tablets
Dual screen display
Android or Windows® tablet with 8"~15" display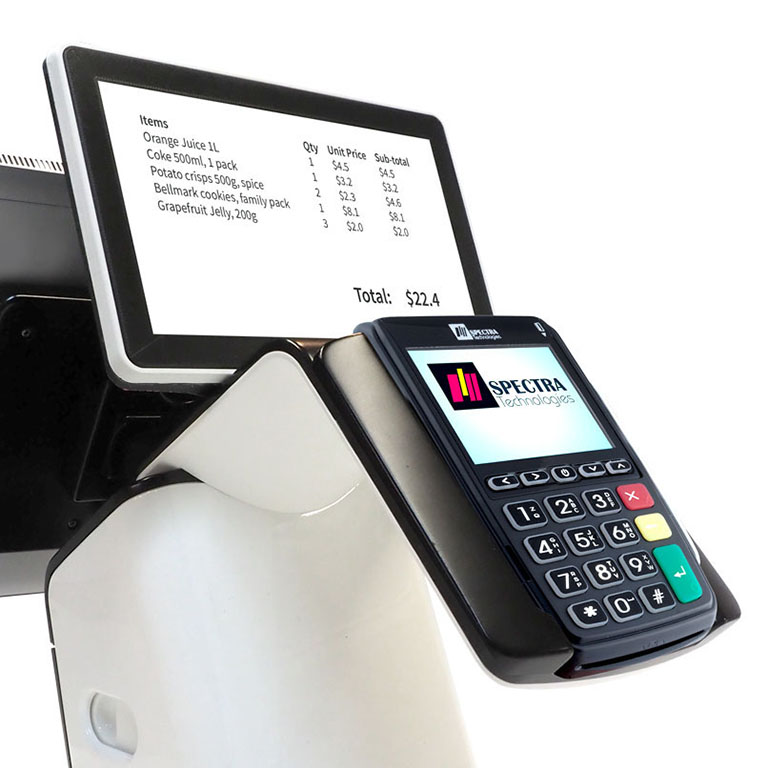 Table Header

Table Header

ARM® Cortex® secure processor

8-15″ Android or Windows®

Magnetic Track 1/2/3, EMV, NFC Contactless (optional)

For SP530 mPOS: 8/16MB Flash, 256KB RAM
For T300 mPOS: 128MB Flash, 64MB RAM

Printer type: 3″ thermal with auto-cutter
Printing speed: Max. 250mm/sec
Paper roll: 80mm diameter

For SP530 mPOS:SAM x max. 1 (optional), Micro SD x 1 (optional)
For T300 mPOS:SAM x max. 2 (optional), SIM x 2 (optional)

RS232 x 1, USB 2.0 x 1, USB host port x 4

DC jack for 24V power input, 100~240 AC, 50/60Hz

PCI PTS, EMV L1 & L2, Visa PayWave, SRED, MasterCard Contactless, QPBOC, TQM, American Express ExpressPay (T300 only), FCC/CE, JCB J/Speedy (T300 only)

350 (L) x 186 (W) x 290 (H) mm

Overall weight (Excluded paper roll)

For SP530 mPOS:
3.3kg, without 7″ customer LCD & no battery
3.7kg, with 7″ customer LCD & battery

For T300 mPOS:
3.4kg (no battery), 3.6kg(with battery)
*Specifications are subject to change without prior notice.